1. The Queen is the second longest serving monarch. Only five other kings and queens in British history have reigned for 50 years or more. They are:
•Victoria (63 years)
•George
III
(59 years)
•Henry
III
(56 years)
•Edward
III
(50 years)
•James VI of Scotland (James I of England) (58 years)
2. She speaks fluent French and often uses the language for audiences and state visits. She does not require an interpreter.
3. Elizabeth has visited Australia 16 times, Canada 22 times, Jamaica 6 times and New Zealand 10 Times.
4. Her real birthday is April 21, but it is celebrated officially in June.
5. Since 1952, The Queen has conferred over 404,500 honours and awards.
6. During their visit to Australia and New Zealand in 1970, The Queen and The Duke of Edinburgh initiated a new practice – the 'walkabout' – to allow them to meet as many people as possible.
7. The Queen has sat for 129 portraits during her reign.
8. The Queen learnt to drive in 1945.
9. In 60 years, The Queen has undertaken 261 official overseas visits, including 96 State Visits, to 116 different countries.
10. The Queen and The Duke of Edinburgh have sent approximately 45,000 Christmas cards during The Queen's reign.
11. The Queen launched the British Monarchy's official website in 1997. In 2007 the official British Monarchy YouTube channel was unveiled, swiftly followed by a Royal Twitter site (2009), Flickr page (2010) and Facebook page (also 2010).
12. In an average year, The Queen will host more than 50,000 people at banquets, lunches, dinners, receptions and Garden Parties at Buckingham Palace. The Queen also hosts more than 8,000 people each year at garden parties and investitures at Holyroodhouse, during Holyrood Week.
13. The Queen made an historic visit to the Republic of Ireland in May 2011, the first visit by a British Monarch since Irish independence (King George V's had visited in 1911).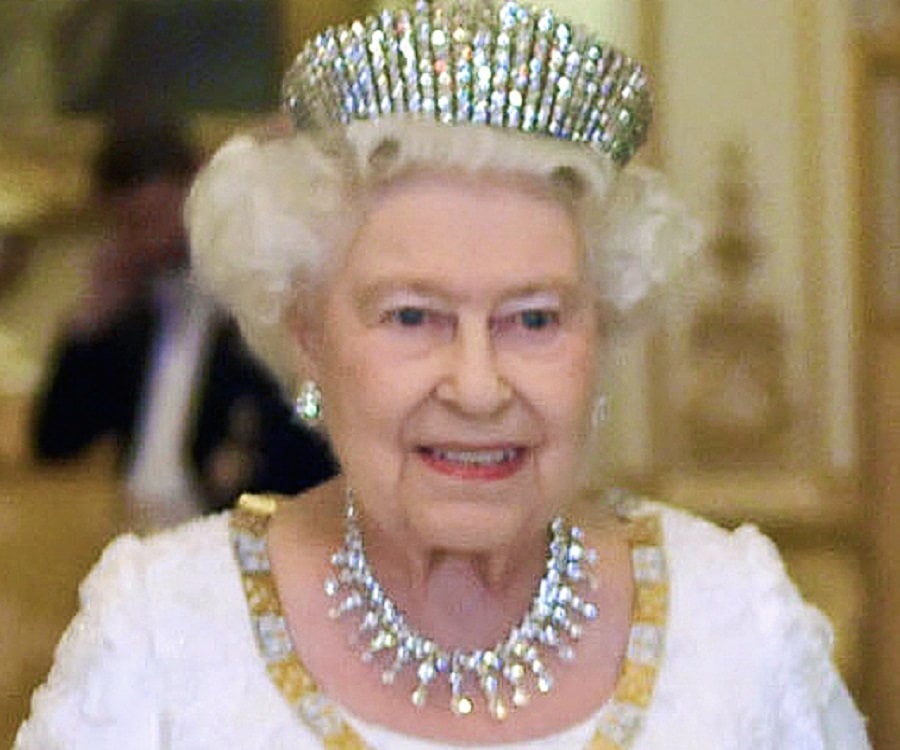 source of information:
http://www.euronews.com/2015/09/09/63-facts-about-queen-elizabeth-ii-the-uk-s-longest-reigning-monarch/